Leander Paes Love Affairs: Tennis player Leander Paes has been in discussions not only due to his professional but also personal life. According to media reports, the closeness between Leander Paes and Bollywood actress Kim Sharma is in discussions these days. In the same year, both of them were also seen celebrating their vacation in Goa. However, this is not the first time that the name of Leander Paes has been associated with a celebrity, before that the name of Paes has been associated with Mahima Chaudhry and even Rhea Pillai. It is said that even during the relationship with Mahima, Leander Paes's closeness with Sanjay Dutt's wife Riya Pillai started growing.
According to the news, Rhea Pillai and Leander Paes first met in the year 2003. After this, the closeness between them grew and soon both of them started dating each other. According to media reports, after getting divorced from Sanjay Dutt, Riya started living in a live-in relationship with Leander.
Both of them lived in America for the entire eight years. Meanwhile, daughter Ayana was born to Leander and Riya. However, let us tell you that by the year 2013, the relationship between Leander and Riya Pillai had soured.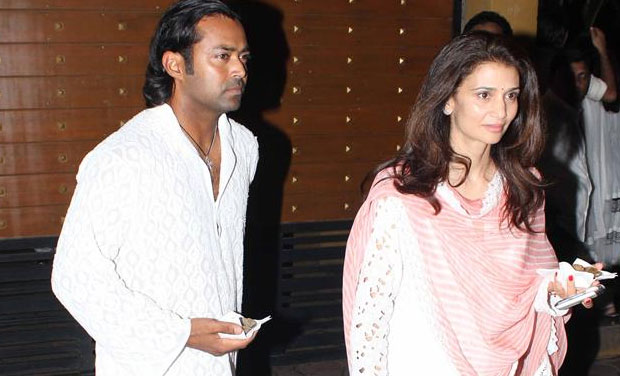 It is said that Riya had even accused Leander Paes of domestic violence. Riya said that she and Leander were married, while the tennis player said that the marriage has not taken place. However, after the matter went to court, Leander had agreed to give one and a half lakh rupees every month to Riya.
Amitabh Bachchan sent this special gift to Raju Srivastava, can become a panacea in illness
Swara Bhaskar called the attack on Salman Rushdie 'shameful' and 'condemnable', did this tweet